PVC Strip Curtains
Our team supply and fit PVC strip curtains for a wide range of food and catering businesses. These strip curtains protect staff and stock from the elements and are a cost-effective method of retaining heat without compromising access to different areas.
Our PVC curtains are safe, effective and versatile and easy to maintain and, can be installed externally or internally. Strip curtains are frequently used in industries such as manufacturing, pharmaceutical, catering and food. The curtains are tailor-made to fit the size of your door opening and the top hanging system allows easy replacement and removals. Our PVC strip curtains are supplied with steel cross beams with hangers.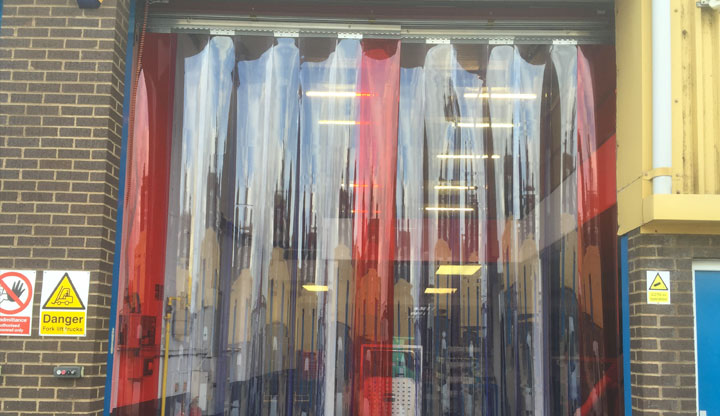 Our strip curtains are great for controlling the temperature as well as keeping unwanted pollution, noise and insects at bay. They provide an improved working environment for staff and instant energy savings.
We appreciate that each property can be different, so we provide a range of options and finishes including smooth, anti-scuff and coloured; different temperature grades and bi-parting sliding options.
For any questions or advice please contact us at 01273 515911 or email us at info@eliteindustries.co.uk.