Automatic Sliding and Swing Doors
Elite Industries offer a perfect solution when it comes to fitting and supplying new automatic sliding and swing doors. Our process commences with a design procedure for each customer and continues through to the finished installed product.
Our automatic Swing & Slide Openers are manufactured to the highest quality and with dynamic stability. The automatic door openers silently operate while opening and closing, a requirement that can be overlooked but which is essential in many care, educational and business environments.
All of our automatic door equipment is designed to meet the rigorous safety requirements of EN16005 & BS 7036:1996. When installed by an Automatic Door Suppliers Association (ASDA) accredited engineer, you can be sure that you will receive a quality product installed.
Automatic sliding doors
Elite Industries can survey, supply and install the complete entrance package including door leaves, fixed side screens, operators for automatic sliding doors and associated parts, or just one of these options individually.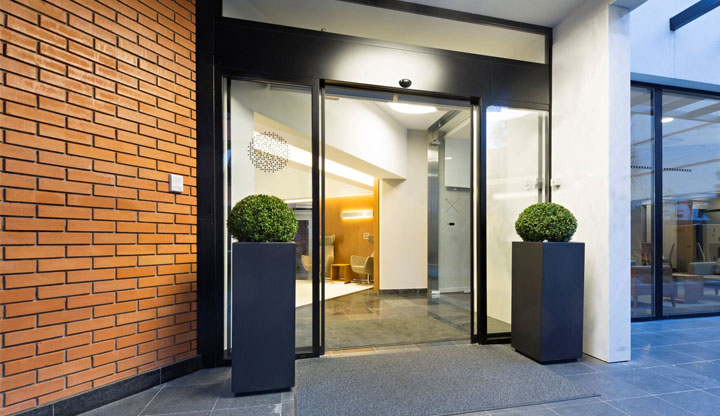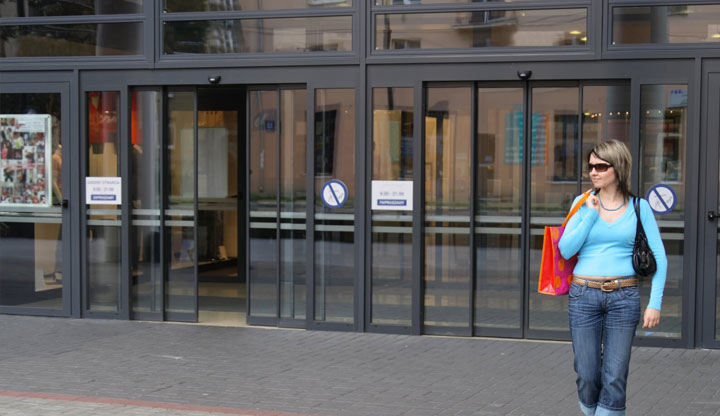 Our automatic sliding door systems offer convenience, security and easy access without contact with the door. Suitable for a vast range of facilities from doctors' surgeries to airports, they are ideal for improving traffic flow and can be easily customised to meet your building's requirements.
Most importantly, all of Elite Industries installations comply to EN16005.
Benefits of installing a sliding door
Sliding doors can be adapted to a wide range of applications and environments. They are available in single, bi-parting, and also in a telescopic option for narrow entrances or corridors where space is limited.
Due to their adaptability and low on-going maintenance costs, sliding doors offer an excellent long term entrance solution for any building.
Our sliding door options come in a powder coat finish, a choice of 100 different standard framework colours at no extra cost.
Automatic sliding doors come with a fully monitored battery back-up as standard.
Automatic swing doors
Elite Industries automatic swing doors are available in a variety of configurations and for heavy and low foot traffic environments.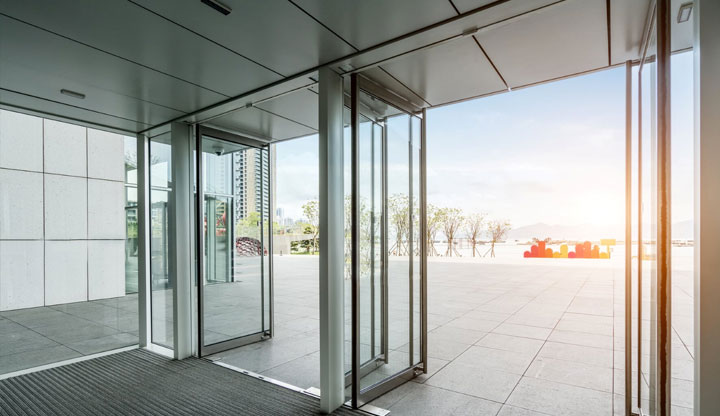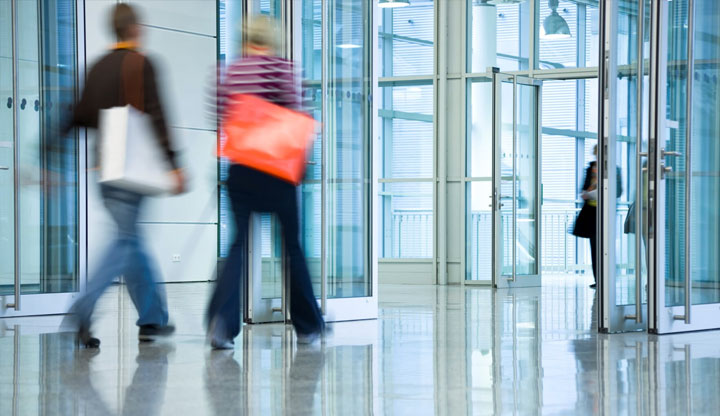 a single door that opens either right or left-handed
two doors that open together
internal and external doors
Automatic swing doors can be installed internally and externally. The units supplied and fitted by our engineers, are designed with reliability and longevity in mind.
Automatic swing door operators
Elite Industries swing door operators can be used for both new installations and the automation of existing door leaves.
They are available in both push-pull and low energy options where required.
The swing door operators offer the highest level of safety and are compliant with BS EN 16005.
Benefits of automatic swing doors
Modern automatic swing doors offer convenience in offices, shops, restaurants, airports, hotels, retail outlets, doctors' surgeries, care environments, homes and hospitals. They are preferred to manual doors because there is no need to close the door manually, which is ideal if there is frequent traffic coming and going.
Automatic swing doors have:
Technologically advanced activation sensors, stainless steel push pads or remote key fob access
Maglocks or electric strike for use with digipad or key fob entry system
Manual operation or fail-safe opening in an emergency
Our products can be easily interfaced with your access control and building management systems to provide a secure and easy-to-use entrance solution.
Suitable for both high and low traffic environments, automatic swing doors are energy efficient and low maintenance.