Electric security gate specialists home and commercial
Security for your home, business or property is vital, so our team at Elite Industries is committed to providing numerous options and quality products to supply the very best electric security gates.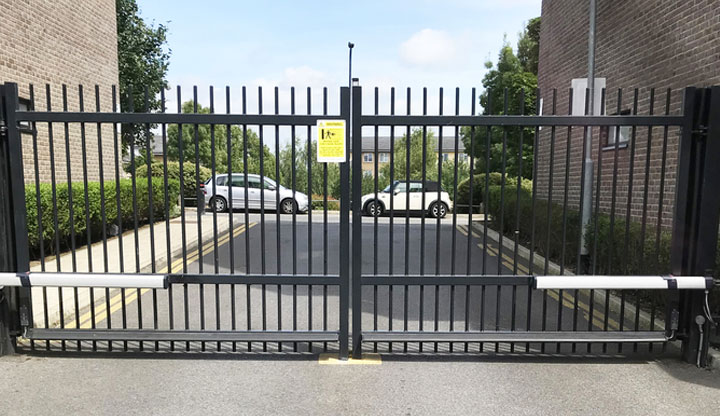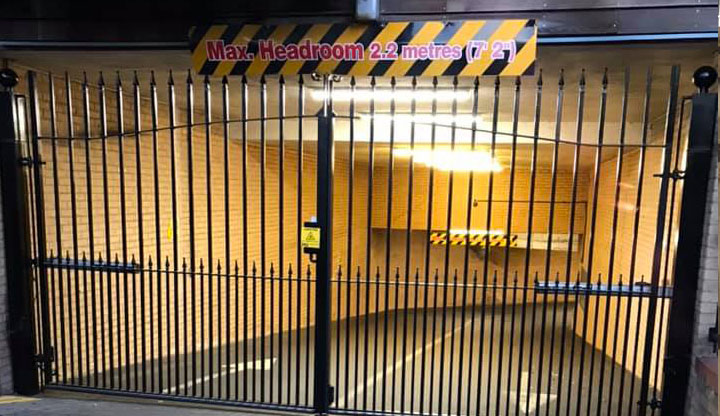 According to Gate Safe, there are an estimated 3 million gates installed at various properties across the U.K., but only about 10% are certifiably safe. Elite Industries is a Gate Safe accredited company so that we can guarantee the highest quality and safety for your property. To find out more about Gate Safe regulations, visit their website here.
Regardless of the kind of property you need to protect, we have various electric security gates to suit your requirements. It is estimated there are 300,000 new automated gates installed every year including private homes, housing developments, schools, commercial properties, sports and shopping centres.
The variety in security gates we provide include: 

Cantilever Gates
Elite Industries' cantilever gates can be installed to almost any opening to ensure high security to an area or entrance. These types of cantilever gates are available up to 25 metres wide and do not need to run on a track across the opening.
All of our cantilever gates come complete with high security locking devices such as automated drives and magnetic locks. Our gates are ideally suited to industrial, commercial and manufacturing units; car parks and underground car parks; housing associations; hotels, schools, colleges and apartment blocks.
Residential Gates
Elite Industries also provide high-quality residential gates that transform the look of your driveway and security of your home. Our electric security gates are constructed, designed and customizable to your own requirements and enhance the appearance of your home.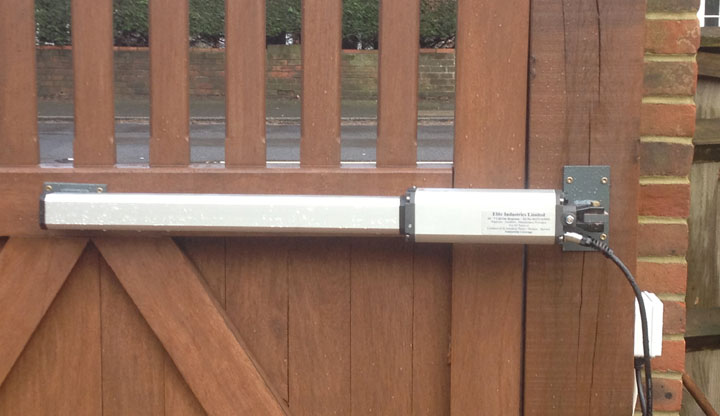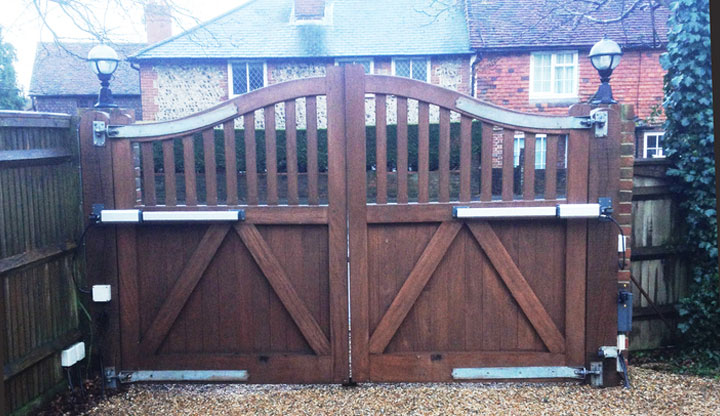 Our residential gates can be either manual, for example, swing gates; or automated through an access control system. The gates use an underground operator or hydraulic rams. They are fitted with the latest safety devices to protect you and your family.
If you are thinking of upping your home security, consider that a gate less than 1.8 metres high can be easily scaled. Over this height, a solid gate will screen your property from any opportunists on the lookout.
Style is a consideration as this, together with the colour, should be in keeping. Will your choice of gate be modern or traditional and timber or steel? If contemplating timber, make sure it is a hardwood such as oak which is more resistant to fungus, decay and attack from insects. Ensure the posts are also of good quality as rotten posts can compromise security.
If you have a home on the coast, you will need to consider galvanized steel and a powder coating or even a marine coating. When choosing your style of gate, do speak to one of our experts who can give you professional advice and ensure your gates will look good for years to come.
At Elite Industries, we want to provide your property with the best security and most efficient products, give us a call to help you find the right security gate at 01273 515911 or contact us here.