Industrial Roller Shutter Doors
As a dedicated specialist provider, Elite Industries offers a variety of industrial roller shutter doors that are designed for convenience, protection and efficiency. Our wide variety of roller shutter doors can be fitted to any building, industrial or commercial site, ensuring that your property has the right protection and security it deserves.
Our range of industrial roller shutters includes heavy-duty roller shutters that are manufactured from galvanised steel lath, providing the highest level of security and peace of mind for your property. The construction and protective design of these doors is an effective deterrent to unwanted intruders. All of our roller shutter doors include tamper-proof locks and key switches for a higher level of protection.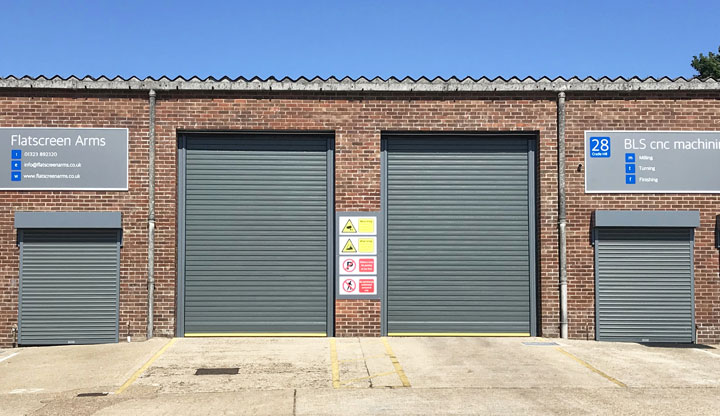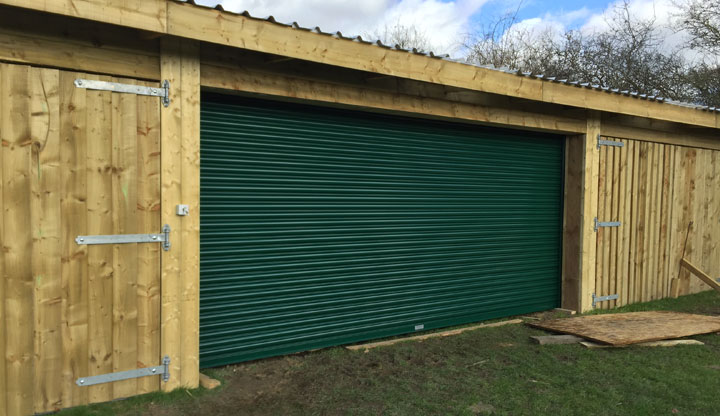 At Elite Industries, we understand that each business and property is unique, so we provide versatile roller shutters that can be electrically or manually operated, insulated or uninsulated and a wide range of accessories that can be added on to create the best roller shutters for your property.
Roller shutter door accessories include:
Powder-coated/plastisol finishes
Ground locks
Bullet locks
Canopy hoods
Bottom rubber seals/brush strips
Side brush strips
Electrical accessories
Remote control
Photocells/light grids
Safe edges
Traffic lights
Induction loops/radar activation
Inverter panels with soft start and soft stop
There is much to consider when fitting industrial roller shutters and we will visit our premises and advise on the best solution for your business. Although industrial shutters have the same basic components, guide channels and box sizes will depend on the size of the opening and the type of slat used. The choice will be down to factors such as size, budget, security and vision level. Our engineers will undertake a free site survey and discuss your exact requirements in more details.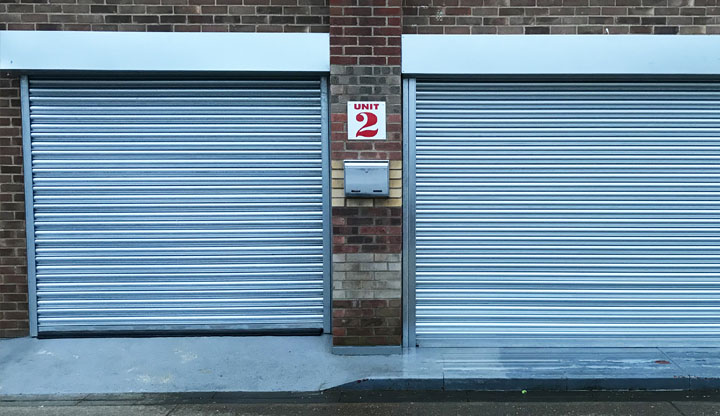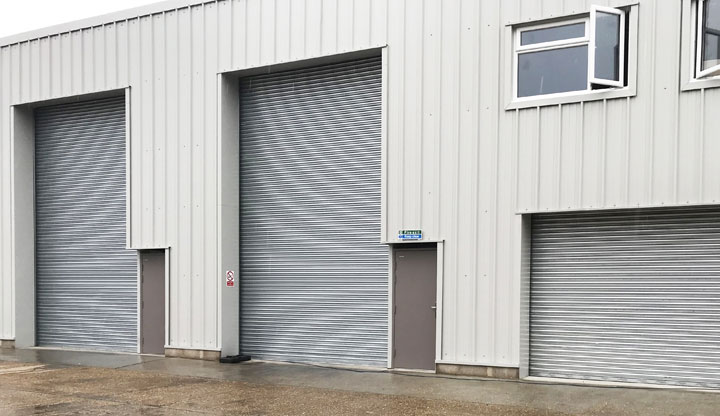 For more than eight years, Elite Industries has been dedicated to providing security, protection and efficiency across the south-east for many industrial and commercial sites.
As a business ourselves, we work hard to provide the best prices while maintaining the highest quality of work for your industrial roller shutter door.
Lightweight shutters for clubhouses, business premises and private homes
We also provide lightweight shutters that are crafted from aluminium to create a roller shutter which is both lightweight and durable. By using aluminium, the shutter is double skinned with a fibreglass filling between the outer layers to protect against changing temperatures.
These lightweight roller shutters can be manufactured up to six meters in length and customised in different colours to best suit your property or premises. These roller shutters are most commonly used as window protection for homes, sports complexes or business premises.
Quality-crafted roller shutter doors for your property is our priority. Give us a call to help you find the right fit at *01273 515911 or email us at info@eliteindustries.co.uk.